Welcome to
Young's Photo Gallery


James W. Young, Professional Photographer

Image of the Week Archives


February 5, 2012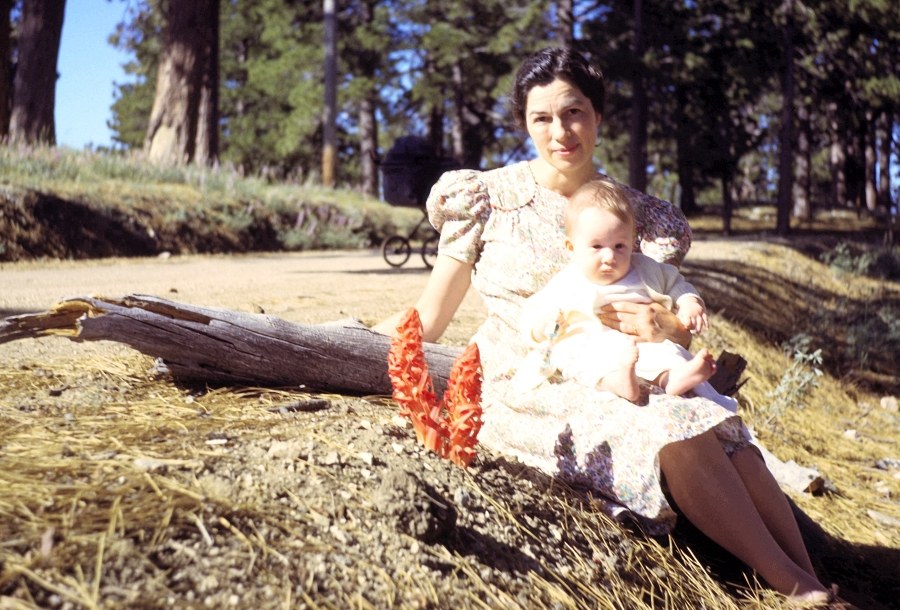 Delilia Butler, holding her 6 month old baby girl, Alice. This image was taken by Delilia's husband,
C. Preston Butler in late May, 1942. Delilia and Alice are sitting next to a pair of snow flowers,
quite common in the mid to late spring in the San Gabriel Mountains, even today. The significance
of this image is that the Butlers lived at Table Mountain while Preston was the director (1940-42)
of the field station of the Smithsonian Institution located here since 1925. Behind the pair, is the
road just outside the facility which today houses the Jet Propulsion Laboratory's Table Mountain
Facility, operated since 1962 when Smithsonian sold the property and USFS lease permit to JPL.
The year 2012 is the 50th anniversary of JPL's facility at Table Mountain, and one can learn and
see more of the mountain's history here. The history of Table Mountain is one of the author's
ongoing projects, but has yet to be completed since he worked at Table Mountain for JPL from
1962 until his retirement in 2009. An interesting note is that Alice Butler Ronald visited Table
Mountain in 2008, her first visit back to the site since 1942! Her father also returned in
1977 to make measurements of the solar radiation with some of the original equipment he
used in the early 1940s for Smithsonian.




Gallery of Images Specialties
e-mail astroyoung@verizon.net
Return to Home Page