Welcome to
Young's Photo Gallery


James W. Young, Professional Photographer

Image of the Week Archives


August 6, 2017
b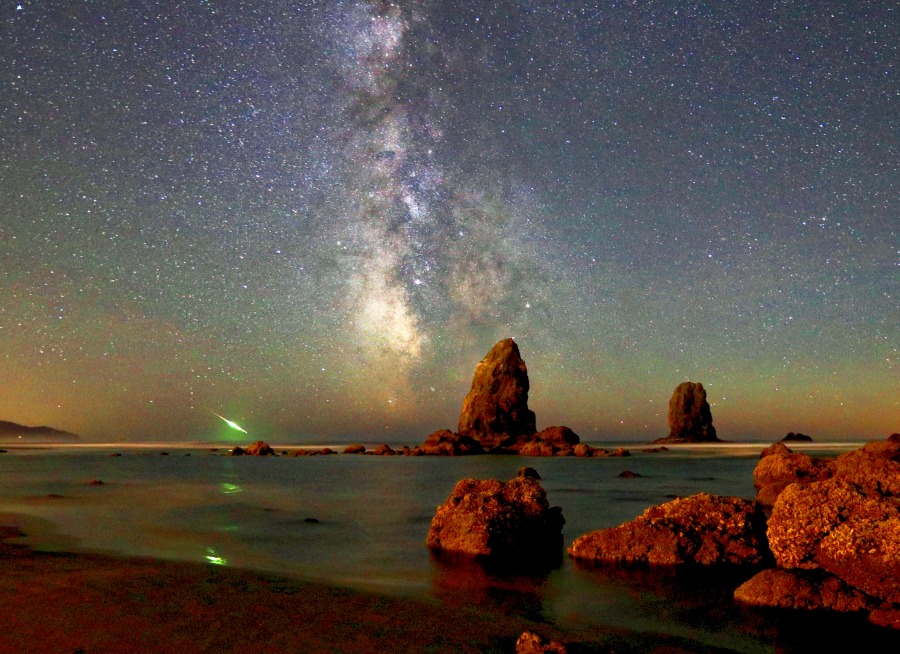 The Milky Way above the edge of the Pacific Ocean just south of
Haystack Rock in Cannon Beach, Oregon. In the center, and to
the right are the 'Needles', rock outcroppings just off shore.
More important, is the bright fireball (meteor) just above the
water's edge, on the left, and reflected along the shoreline in
this 20 second exposure on the morning of July 31, 2017.

Gallery of Images Specialties
e-mail astroyoung@verizon.net
Return to Home Page