Welcome to
Young's Photo Gallery


James W. Young, Professional Photographer

Image of the Week Archives


August 28, 2016
b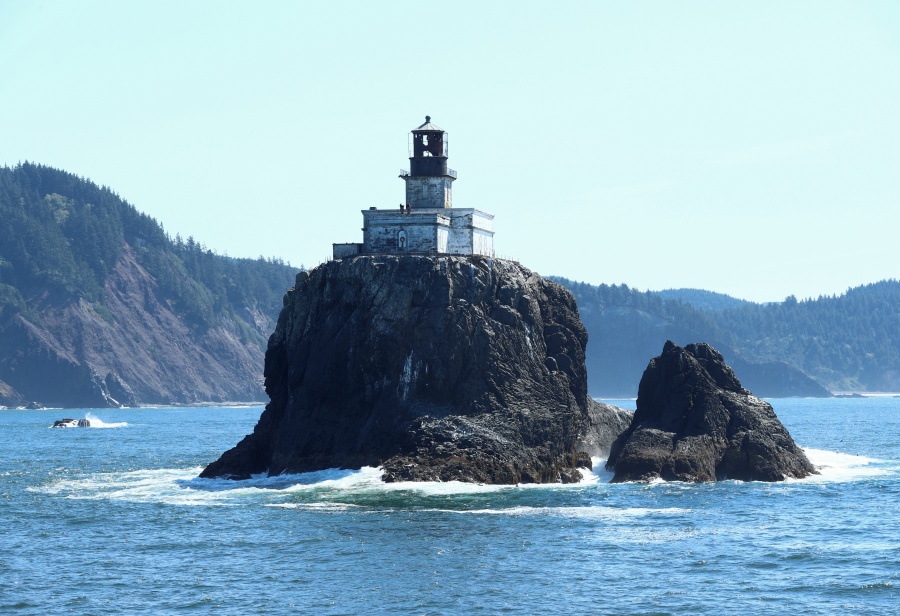 The
Tillamook Rock Lighthouse, just off the coast between Seaside and Cannon Beach, Oregon.
I have spent 30 years photographing this historical lighthouse from the coastal areas, nearby
beaches, and even some higher elevations where possible. This image, however, was taken
from a Job Corps boat, The 'Ironwood', out of Tongue Point (Astoria, Oregon) that I was
priviledged to travel as a visiting photographer. The boat circled the 'rock' four times
in the course of one hour. Here, one is looking east toward the coast where I normally
image this unusual and beautiful edifice. We were only 300-500 feet from the 'rock'.
The lighthouse was decommissioned in 1957, but still stands as a landmark for local
residents and beach vacationers.

Gallery of Images Specialties
e-mail astroyoung@verizon.net
Return to Home Page