Welcome to
Young's Photo Gallery


James W. Young, Professional Photographer

Image of the Week Archives


March 22, 2015
b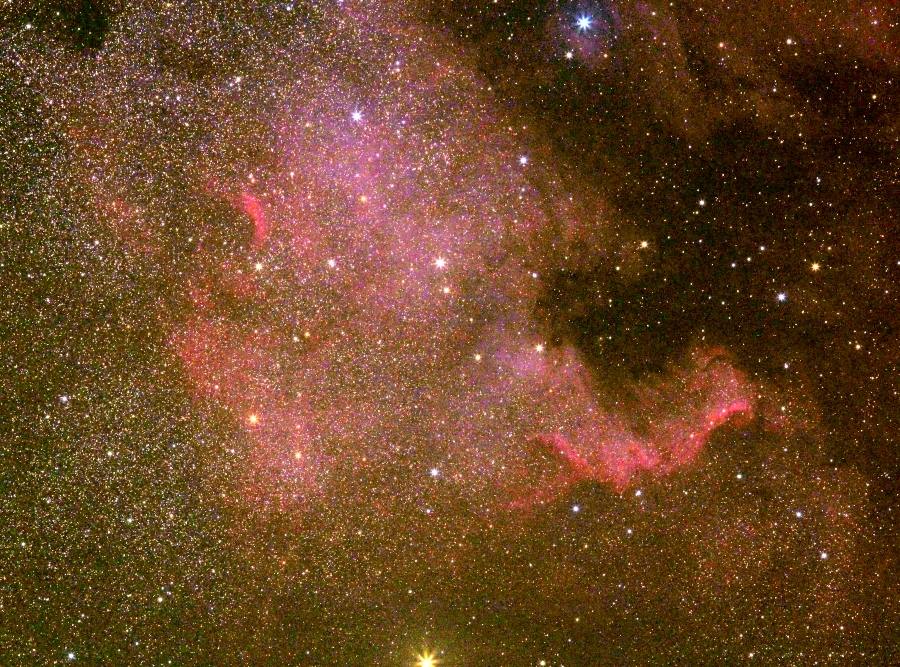 The North American Nebula, NGC 7000, in the constellation of Cygnus. This was taken
March 21, 2015 from Inspiration Point along the Angeles Crest Highway, 7 miles west
of Wrightwood, California. The image was taken with a Canon 60Da (specifically made
for astrophotography) and a 400mm f/2.8 telephoto lens, all mounted on a Losmandy
tracking system.


Gallery of Images Specialties
e-mail astroyoung@verizon.net
Return to Home Page