Welcome to
Young's Photo Gallery


James W. Young, Professional Photographer

Image of the Week Archives


June 29, 2014
b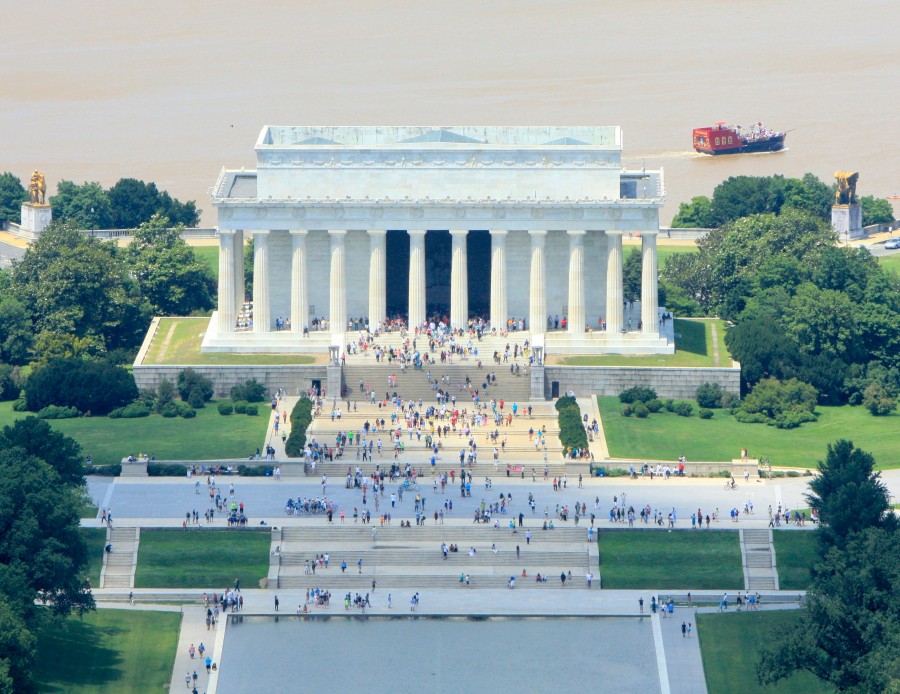 The Lincoln Memorial in Washington DC, as seen from the Washington Monument at noon
on June 14, 2014. With the recent repairs, upgrades and improvements, I was most
pleased when I found the windows atop the monument were brand new, and extremely
clean and scratch free. Imaging the city below was exhilarating...almost as if I was
in a helicopter with an open window! The above image was looking west, but I also
obtained beautiful images of the Jefferson Memorial to the south, the US Capitol
building to the east, and the White House to the north.

Since the extensive work has been completed, if you are ever in Washington, spend the
time to take the tour. The tickets are free, but you have to get them in person at the
ticket center (or on line) just east of the monument starting at 8:30 AM. Without a
ticket, you cannot take the tour. Again, the view is impressive, especially on a clear
day like we had.

Gallery of Images Specialties
e-mail astroyoung@verizon.net
Return to Home Page