Welcome to
Young's Photo Gallery


James W. Young, Professional Photographer

Image of the Week Archives


December 15, 2013
b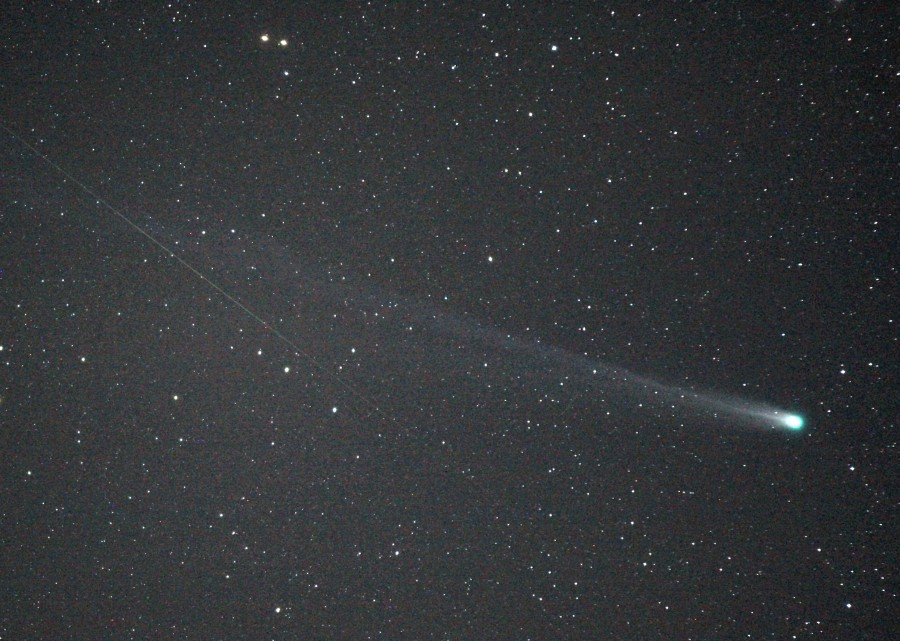 C/2013 R1 Comet Lovejoy
as seen from near Desert Center on Interstate I-10 about 60 miles west
of Blythe, California on the morning of December 13, 2013. The two stars close together at the
top left center is the optical double Nu Coronae Borealis. Note the faint satellite trail through
the comet's tail. The tail exceeded 5 degrees on the original image.





Gallery of Images Specialties
e-mail astroyoung@verizon.net
Return to Home Page