Welcome to
Young's Photo Gallery


James W. Young, Professional Photographer

Image of the Week Archives


December 13, 2020
b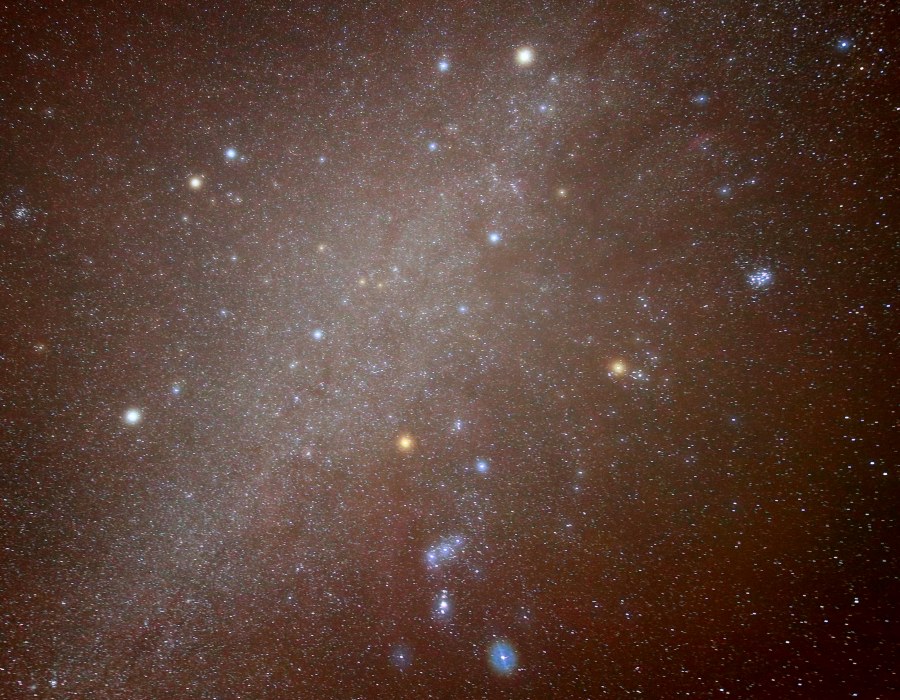 k


The Milky Way (from lower left to upper right), including the constellation
of Orion in the lower center. This somewhat unique image was taken with a
small amount of dew on the super wide-angle lens, creating small colored
star images...which actually represents those true star colors. The upper
left star in Orion is a red giant...Betelgeuse, thus the reddish color. The
blue star in the lower right is Rigel. This image was taken on December 12,
2020 along the Oregon coast with a 14mm f/1.8 lens for 40 seconds.






Gallery of Images Specialties
e-mail astroyoung@verizon.net
Return to Home Page