Welcome to
Young's Photo Gallery


James W. Young, Professional Photographer

Image of the Week Archives


January 15, 2012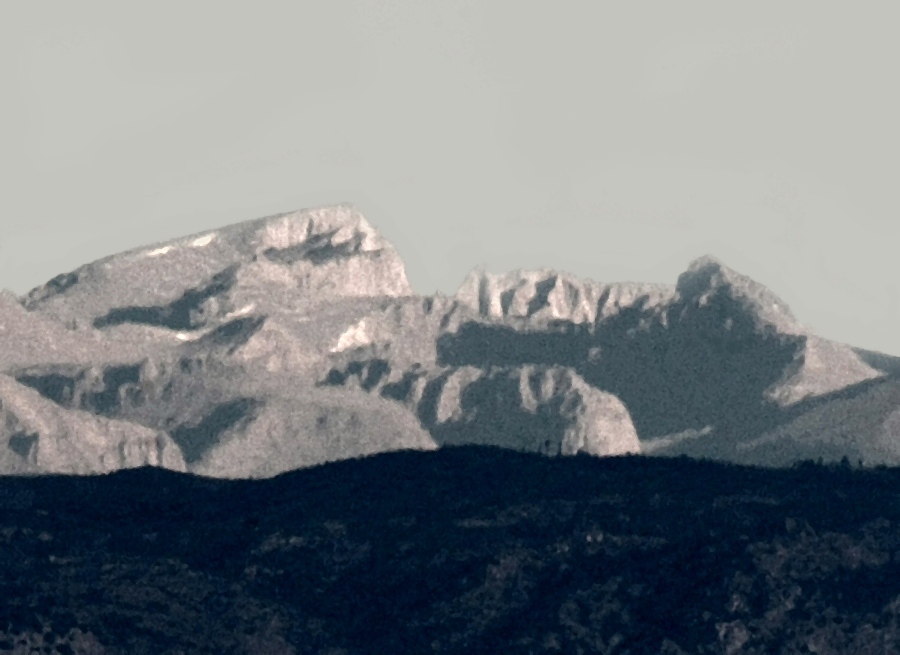 In the early morning hours of January 11, 2012, Mt. Whitney was easily seen after sunrise from 157
miles to the south. Photographed from the Angeles Crest Highway (CA 2) near Dawson Saddle at an
elevation of 7900 feet, this image was acquired using a Canon 1120mm telephoto lens combination with
extremely good conditions. Photographing through the morning atmospheric stillness across the Mojave
Desert is never easy, as the author has experienced for over 40 years. On this unusual morning, a
heavy deck of clouds in southern California prevented the sunlight from reflecting off various forms
of partculate matter and dust for possibly the first 100 or so miles! The sun, however, was falling
on the Sierra Nevada Range of mountains illuminating Mt. Whitney (tallest, left center), Mt. Russell
(right-center), and Mt. Adie (far right). The author and family made 6 successful trips up to the
summit of Whitney in the late 1980s and early 1990s, one trip to view a total eclipse of the moon.


Gallery of Images Specialties
e-mail astroyoung@verizon.net
Return to Home Page