Welcome to
Young's Photo Gallery


James W. Young, Professional Photographer

Image of the Week Archives


August 9, 2015
b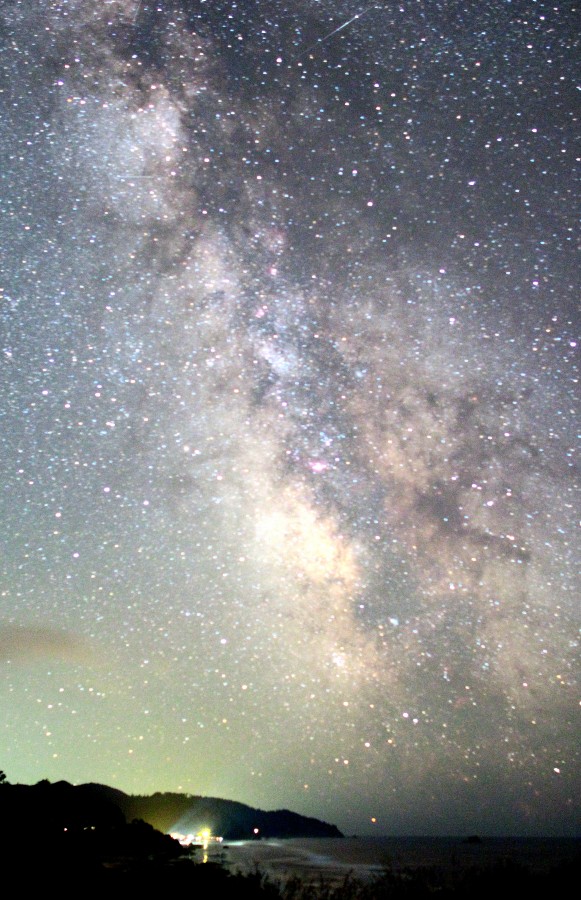 The bright Milky Way from the coast of Oregon, south of Cannon Beach. The lights
along the beach are primarily from Arch Cape. This was a 30 second exposure at
ISO 6400 with a 24mm lens set at f/2.5. Cape Falcon is the dark peninsula just
to the right of center on the water, with Castle Rock the dark spot further to
the right. The star just above and to right of Cape Falcon is Theta Scorpii,
less than 1 degree above the horizon. At the very top of the frame is a
Delta Aquarid meteor.


Gallery of Images Specialties
e-mail astroyoung@verizon.net
Return to Home Page