Welcome to
Young's Photo Gallery


James W. Young, Professional Photographer

Image of the Week Archives


March 29, 2015
b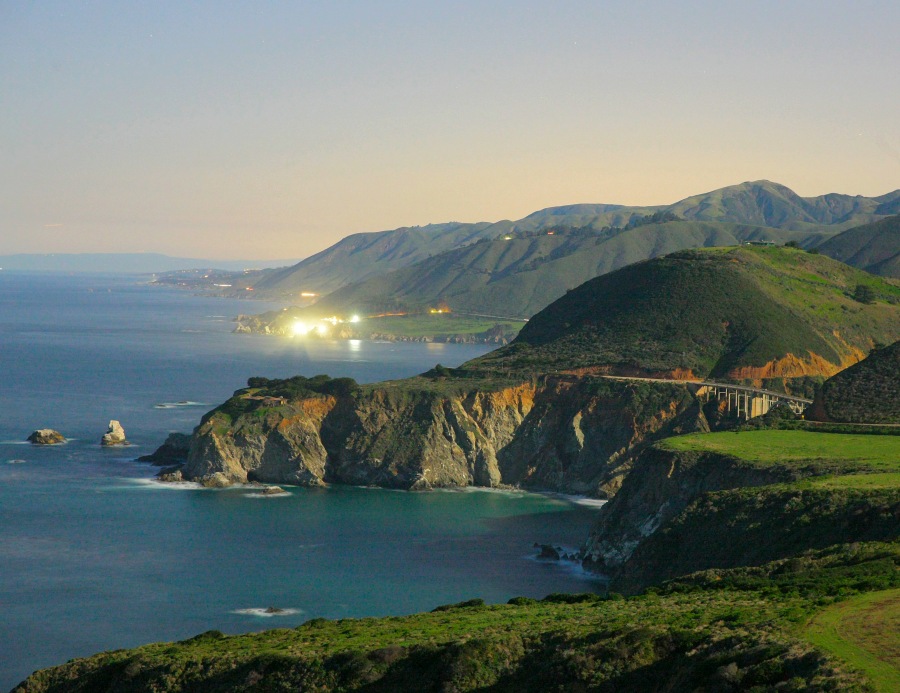 The Bixby Bridge (far right) on California Highway 1, 10 miles south of Carmel. This image
was taken March 4, 2015, well after twilight, but with the nearly full Moon off to the east
illuminating this beautiful scene. The bright lights left center are from the Rocky Point
Restaurant, where Karen and I had our 40th anniversary dinner several hours earlier.
The bridge has been used for numerous car commercials, if you have ever wondered.


Gallery of Images Specialties
e-mail astroyoung@verizon.net
Return to Home Page