Welcome to
Young's Photo Gallery


James W. Young, Professional Photographer

Image of the Week Archives


November 8, 2015
b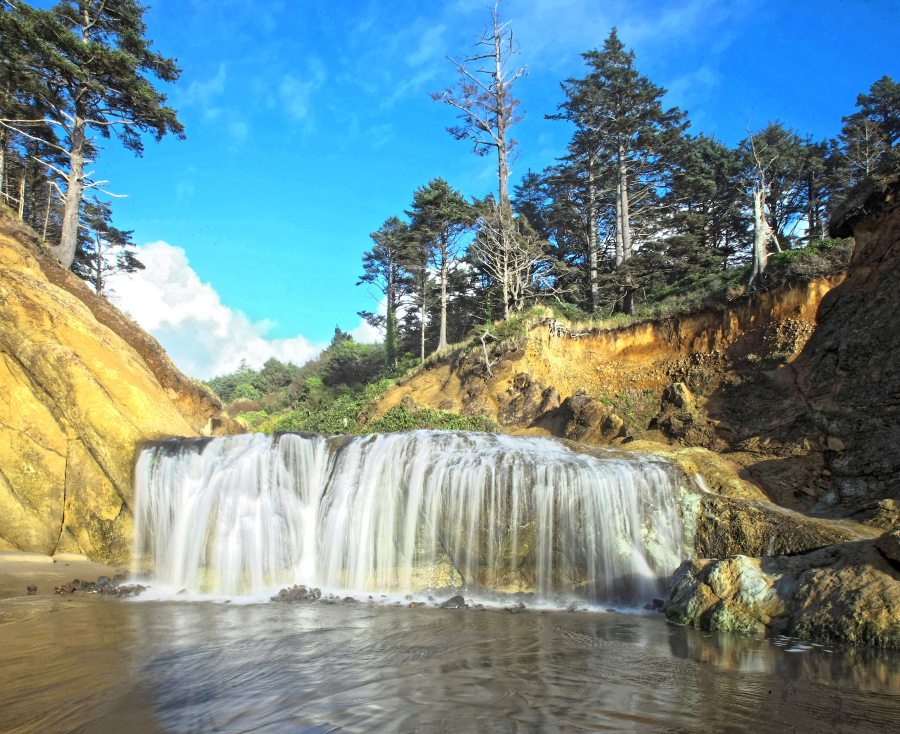 A
fter some heavy rains on the coast of Oregon, Falls Creek was overflowing at Hug Point
State Park 35 miles south of Astoria on US Highway 101. This image was acquired on
November 2, 2015. Along with myself, and many other frequent visitors to this State
Park, we concluded this was the most water we had seen at the Falls Creek Waterfall,
just a few hundred feet from the ocean at high tide.

Gallery of Images Specialties
e-mail astroyoung@verizon.net
Return to Home Page