Welcome to
Young's Photo Gallery


James W. Young, Professional Photographer

Image of the Week Archives


December 6, 2020
b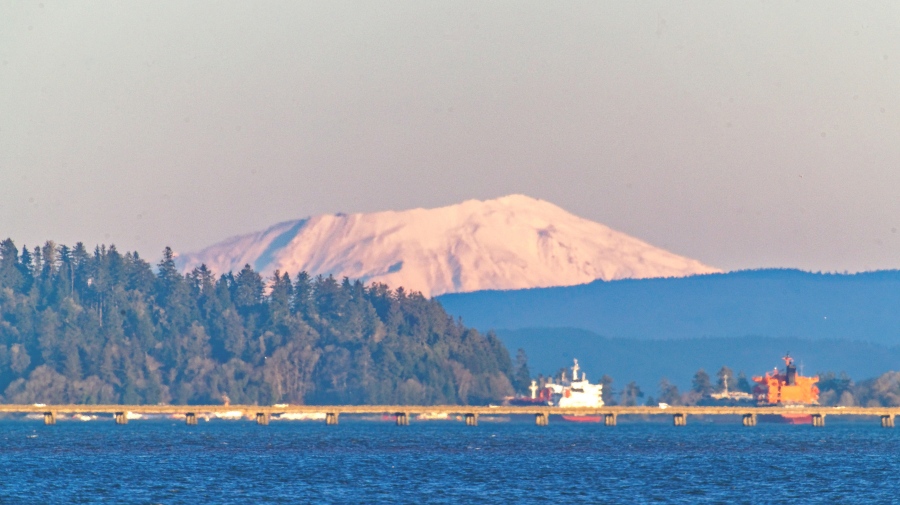 k


Mount St. Helens (70 miles to the east), as seen from Hammond, Oregon on
December 2, 2020. Tongue Point (east of Astoria) is to the left, with the
Astoria-Megler Bridge running left to right (across the Columbia River). Two
ships are anchored off Astoria to the right and right center, in the river.





Gallery of Images Specialties
e-mail astroyoung@verizon.net
Return to Home Page