Welcome to
Young's Photo Gallery


James W. Young, Professional Photographer

Image of the Week Archives


April 29, 2018
b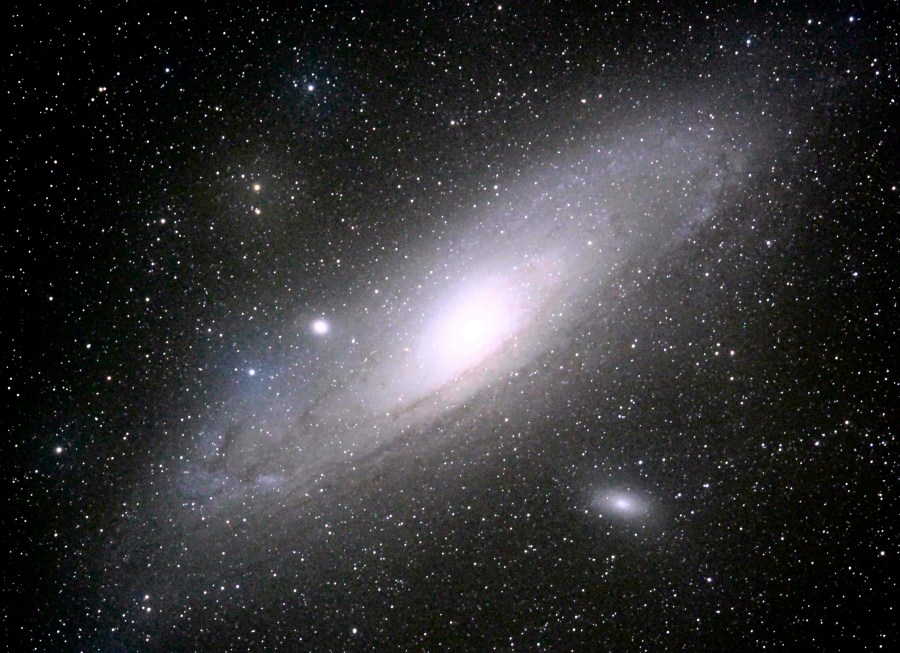 k


Messier 31, the Andromeda Galaxy, taken from Big Bend National Park in
Texas on December 1, 2016 from the Sotol Vista Overlook. This image
was acquired with a Canon 60Da camera, 400mm Canon telephoto lens at
f/3.5 for 205 seconds, all mounted on a Losmandy G-8 battery operated
tracker mount. This galaxy's companions are Messier 32, in the left
center (small fuzzy patch), and NGC 205 in the lower right center.





Gallery of Images Specialties
e-mail astroyoung@verizon.net
Return to Home Page