Welcome to
Young's Photo Gallery


James W. Young, Professional Photographer

Image of the Week Archives


October 21, 2012
b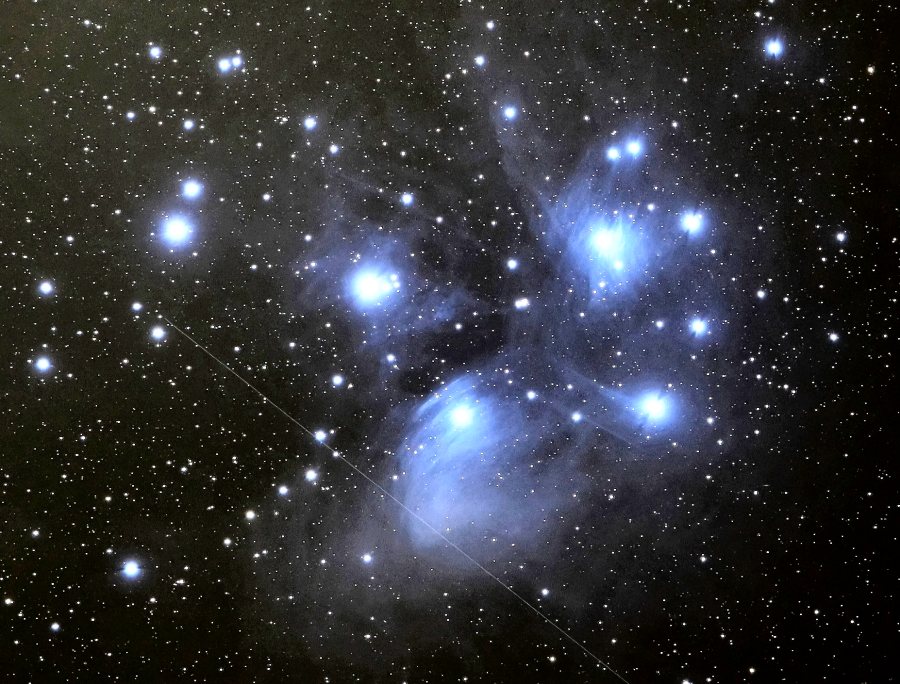 The Pleiades Star Cluster as photographed on October 17, 2012 from the California White Mountains.
This 12-minute guided exposure was made with a Canon EOS 1Ds Mark III, using a Canon 400mm
f/2.8 lens, and mounted on a Losmandy G-8 mount. A 1000mm Maksutov telescope, mounted in
tandem, was used for manual guiding as shown here . The observing site was at an elevation
of 10460 feet, east of Bishop, CA. A faintly illuminated satellite crosses the image.



Gallery of Images Specialties
e-mail astroyoung@verizon.net
Return to Home Page